FOUNDED IN PARIS IN 1828 A STORY OF CREATIVE DARING AND TRANSMISSION
Since 1828, Guerlain has explored, innovated and perfected its Fragrance, Skincare and Makeup thanks to its daring creators of mythic creations with timeless savoir faire. All with Nature and Art as inspiration and the Culture of Beauty as a signature. Visionary in its holistic perception of Beauty, since founding, Guerlain has made its mark through creative daring and innovation.
The Culture of Beauty
A CREATION MADE WITH DARING PROMISES WONDER AND PURE EMOTION.
For almost two centuries Guerlain has been enamoured with everything that Beauty encompasses, finding thrill in every artistic brushstroke and passion in every step of creative daring.
Discover Aqua Allegoria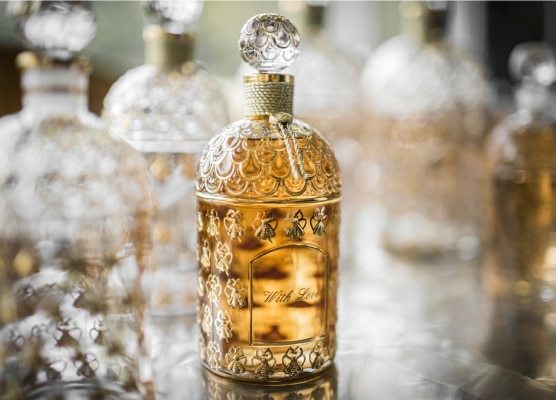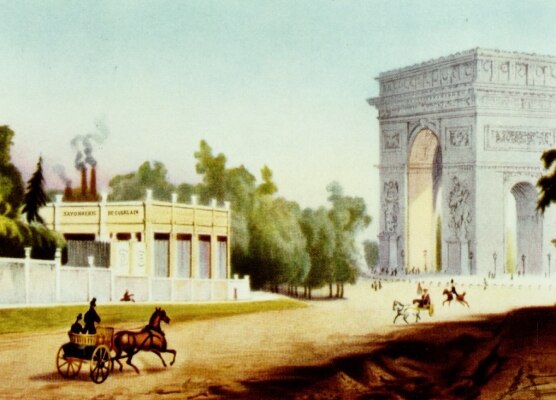 Made in France
SINCE 1828, GUERLAIN HAS MANUFACTURED IN FRANCE.
Since establishing its first factory "La Savonnerie", in the shadow of the Arc de Triomphe in Paris' Place de l'Étoile neighbourhood in 1828, the House has never left France.
Discover Terracotta
In The Name of Beauty
NATURE HAS BEEN INSPIRING US SINCE 1828.
We are committed to preserving biodiversity, innovating sustainably, acting for the climate and creating a positive social impact. Above all, we seek to protect one of Nature's most precious wonders: bees. We place their preservation at the heart of our Purpose and have dedicated several meaningful partnerships and initiatives to protect them.
Discover Abeille Royale